Adam Smith on: Head Teacher's Blog
Yesterday, a new character came to our school called 'Strider'. This was to mark the start of a project run by 'Living Streets' to encourage more children to walk to school. Children can receive a collectable pin badge if they walk to school at least once a week during each month. The children will be logging their journeys to school when they register each morning.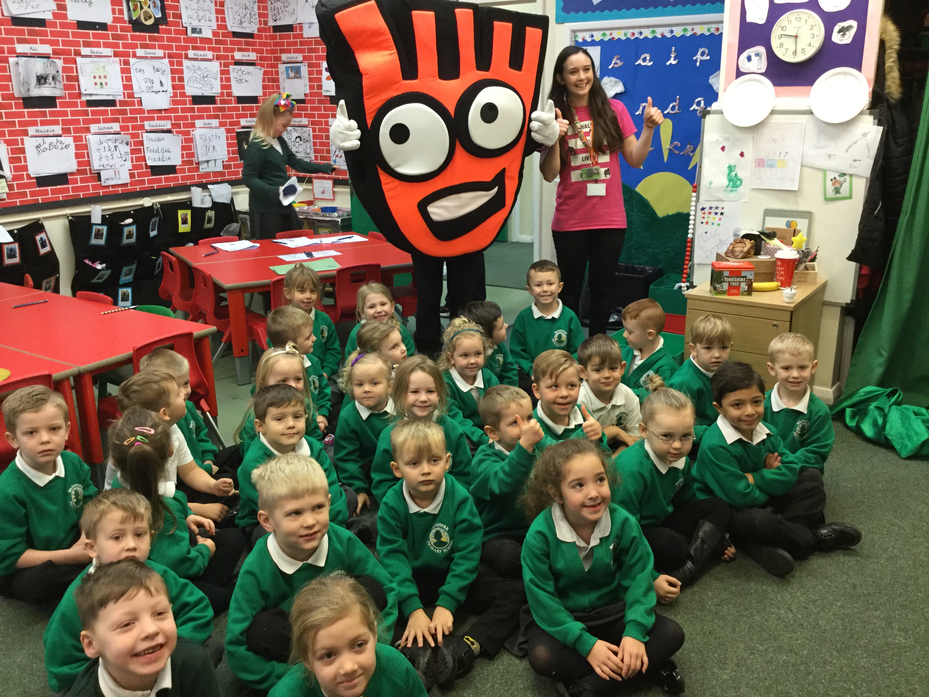 ---
Adam Smith on: Head Teacher's Blog
Year 5 children were visited today by an Anglo-Saxon from the past. They were fascinated to learn about lifestyles, weaponry etc from this period of our History. The children responded really well and the sessions backed up everything which they have been learning about in class.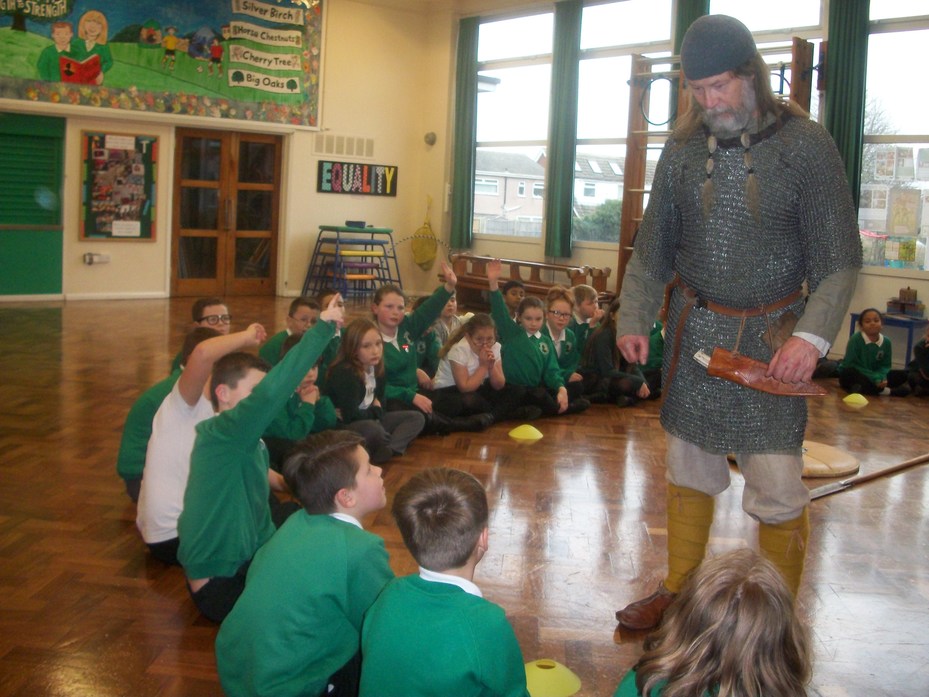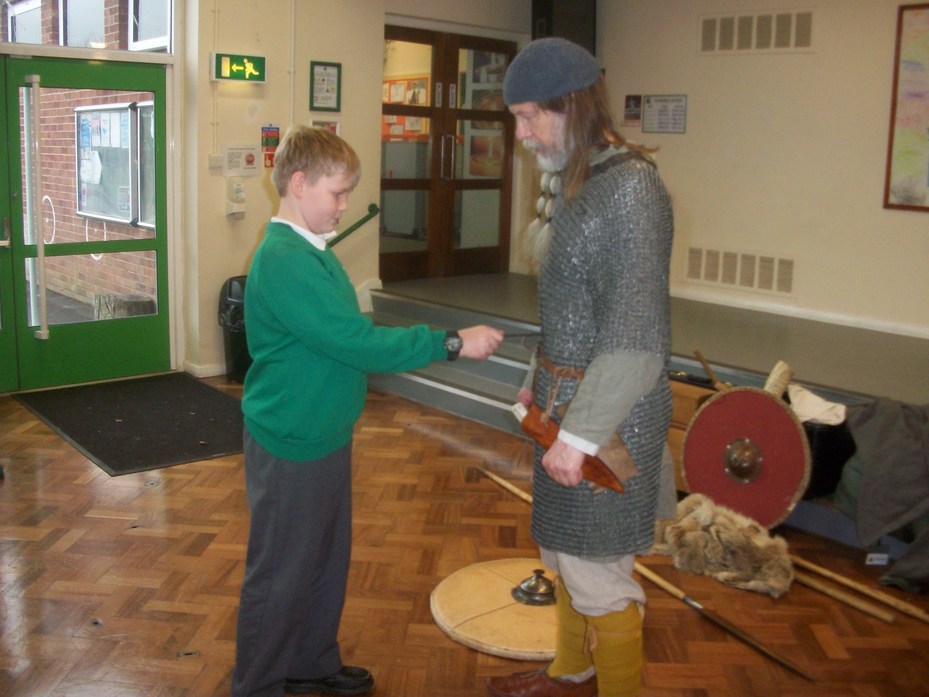 ---
Adam Smith on: Head Teacher's Blog
Well done to these children who found special tickets, hidden within books across our school. They spent the first part of the afternoon sharing books, stories and some refreshments in my office. They were fantastic company!
---